I've now been at Södra Esplanaden for nearly three months. It feels like I've been here for a year. I wonder if that's good or bad…?
Anyway, it's been kind of intense. Lots of stuff going on. Not too long ago we had our house warming party (I joined Södra Esplanaden a month after they conquered this place), and an "open house" with workshops displaying what we're doing here at SE. I taught honored colleagues and guests how to draw Bamse.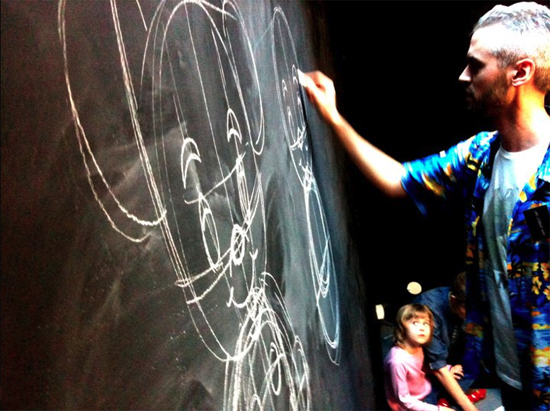 I had them try to draw the bear first just from verbal description (before), then demonstrating the "rules" on the black wall and let them try again (after). It actually worked better than I'd thought. Maybe cartooning isn't that hard after all?
Personally I find the "före" drawings more interesting than the "efter" ones. What do you think?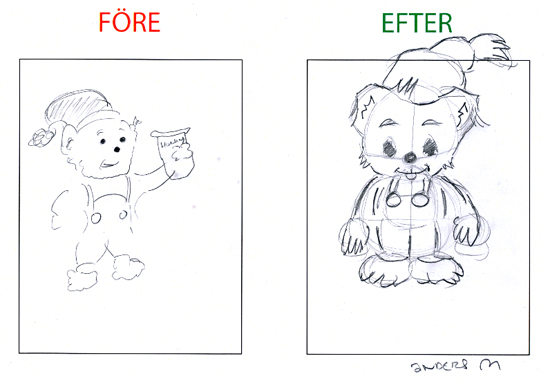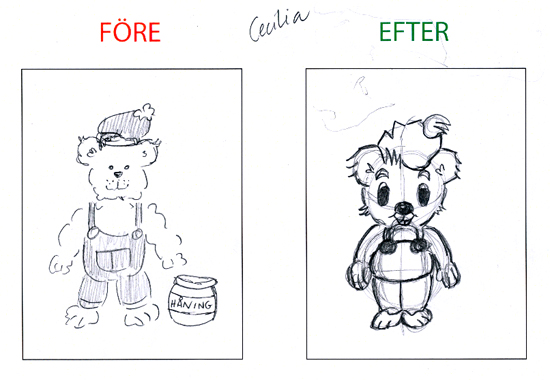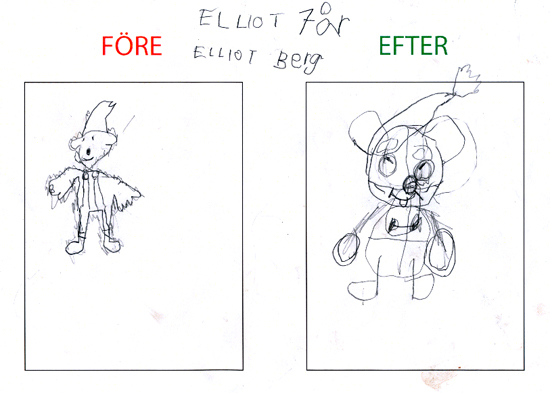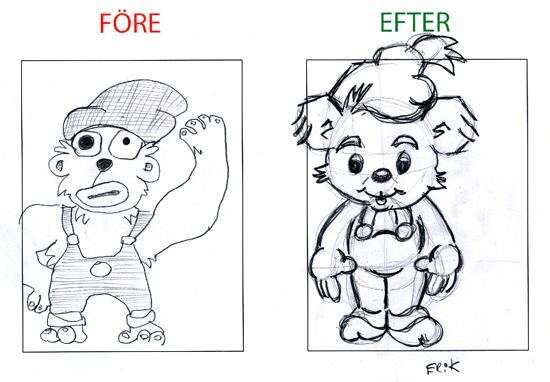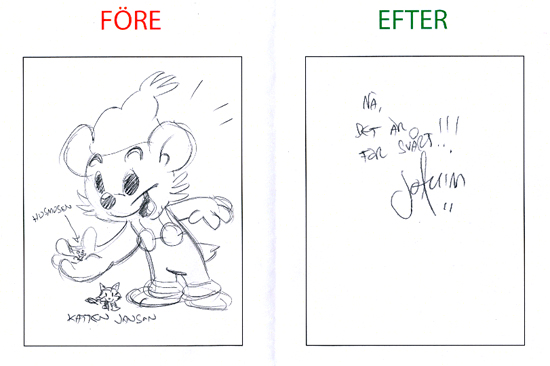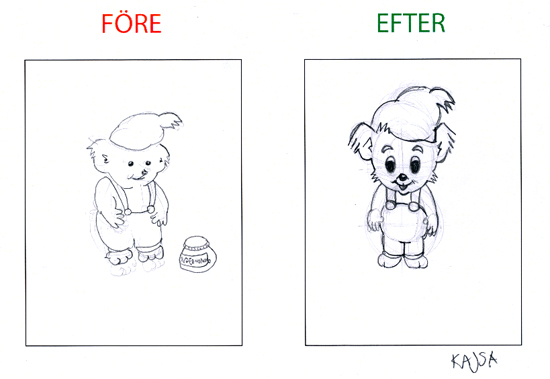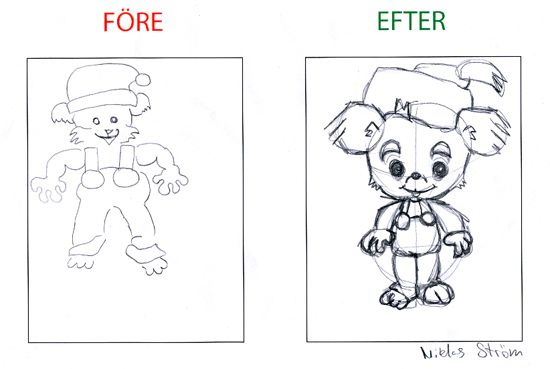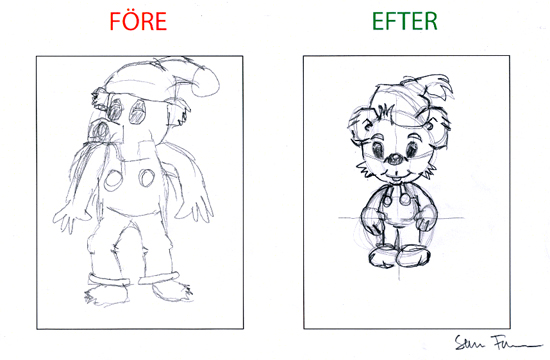 After the workshops the open house turned into full house. SE was crammed to the rim with party people. Happiness! I'm truly proud to be associated with these guys: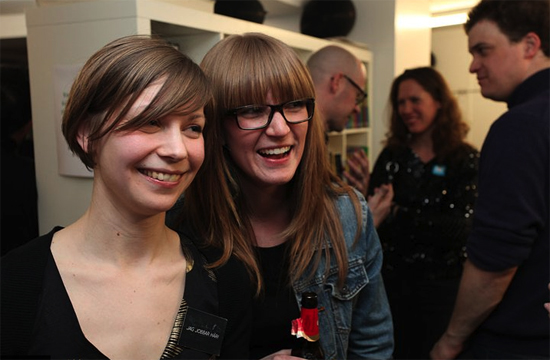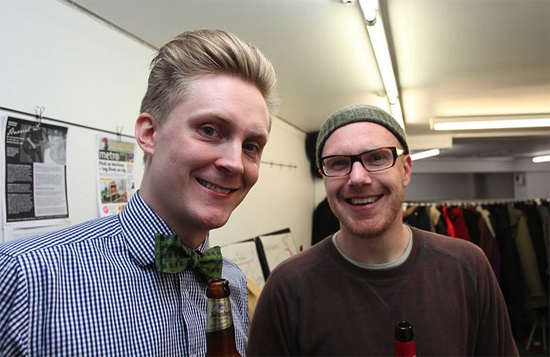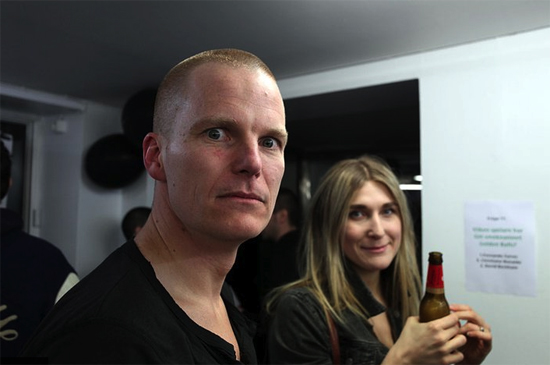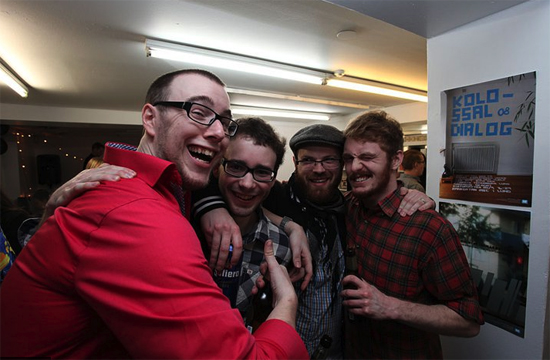 As a little epilogue to this story of niceness, my colleague Anders Mildner told me that his son had been here a week ago. He went straight inside the black box and continued working on his Bamse skills. Apparently my lesson had left some marks (hopefully not scars). Perhaps a future colleague, or competitor?