Lille Skutt's brother Happ and his house mate Lille Sixten are back in a new adventure written by Susanne Adolfsson, introducing a brand new character in the Bamse universe.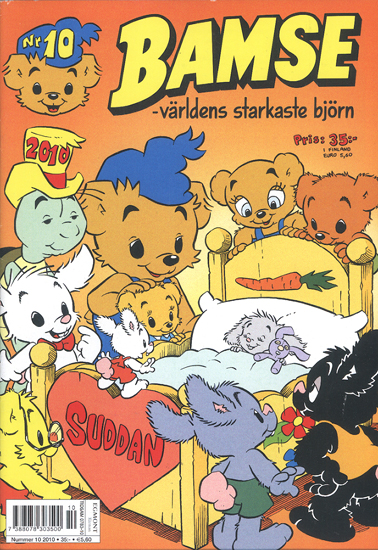 Great cover by Gunnarsson, Bällsten, Hanson and Jörgensen.
Happ and Sixten discover a new born baby rabbit outside their door. They can't find its mother, so they must learn how to take care of it. Turns out the baby is very, very hungry…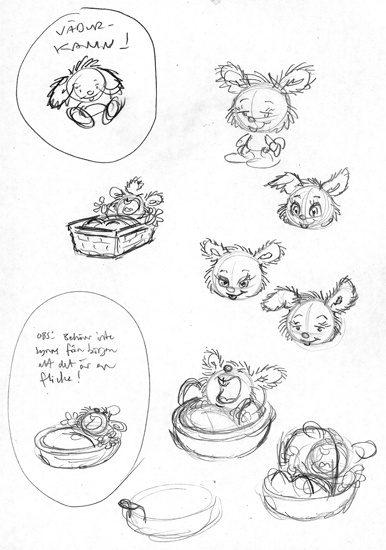 Happ and Sixten name the baby Suddan. Here are some rough design sketches. I decided to make her a Lop Rabbit with hanging ears.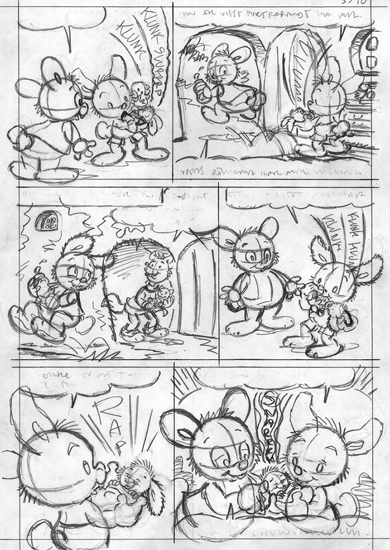 I drew this comic about a year ago in Liverpool in my dad's house. Brings back memories of a quiet summer, a damp Yemeni mafrash (living room) turned into a temporary studio, walking the dog, feeding the cat.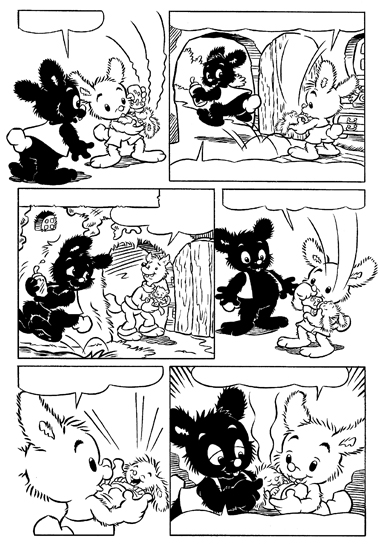 Kerstin Hamberg's ink original.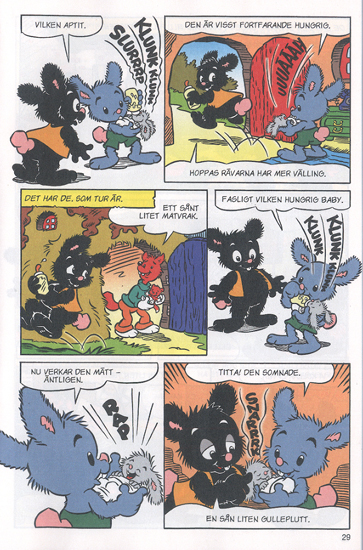 The way it ended up in the magazine.
Happ, Lille Sixten och Suddan is one of those rare stories dealing with contemporary social issues in a way that in my opinion makes Bamse unique among children's comics. Very nice work by writer Susanne Adolfsson.
All images in this post are ⓒ Rune Andréasson.