Last year, Bobbe Big Band turned 10 years. To celebrate this, we recorded and released our first album called Big Time Swing!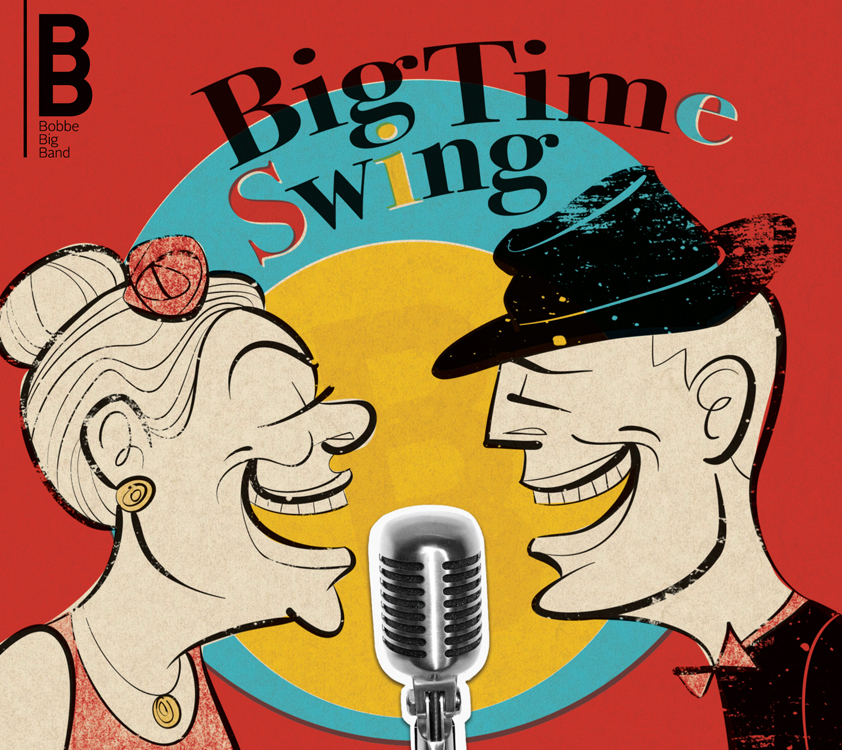 I caricatured our amazing solo singers Marie Nagenius and Carl-Johan Killeslätt, as well as our musical director (and dear friend) Robin "Bobbe" Hellström. I wanted a "retro feel" to this cover, to go with the swing music. The inspiration comes from cartoons of the 50s, whereas the actual music is mainly from the 30s and 40s, so it's entirely wrong actually.

The reason the cover looks cool is entirely thanks to Alfred Beckman (another dear friend) and his bold graphic design. He picked the colors, designed our logo, designed the title and so on. As always, working with Alfred lifts the whole thing to heights that wouldn't have been reached otherwise. Nice work man!
In fact, thanks to the cool cover (and the music), our CD is now sold through the hippest store of the hip, HepCat. There are still some copies left, so if you want a great swing record to dance to, go ahead and order your copy of Big Time Swing from HepCat!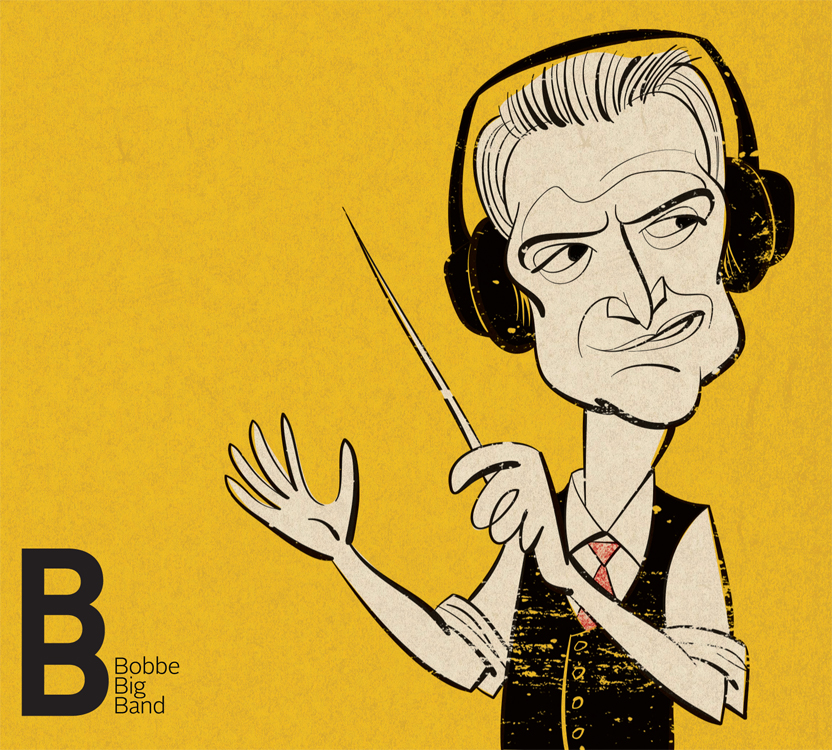 Yet another dear friend, Ted Johansson, shot the band picture. It's from a concert with Swedish guitar legend Janne Schaffer last year. Thanks Ted for all your great pictures from that concert!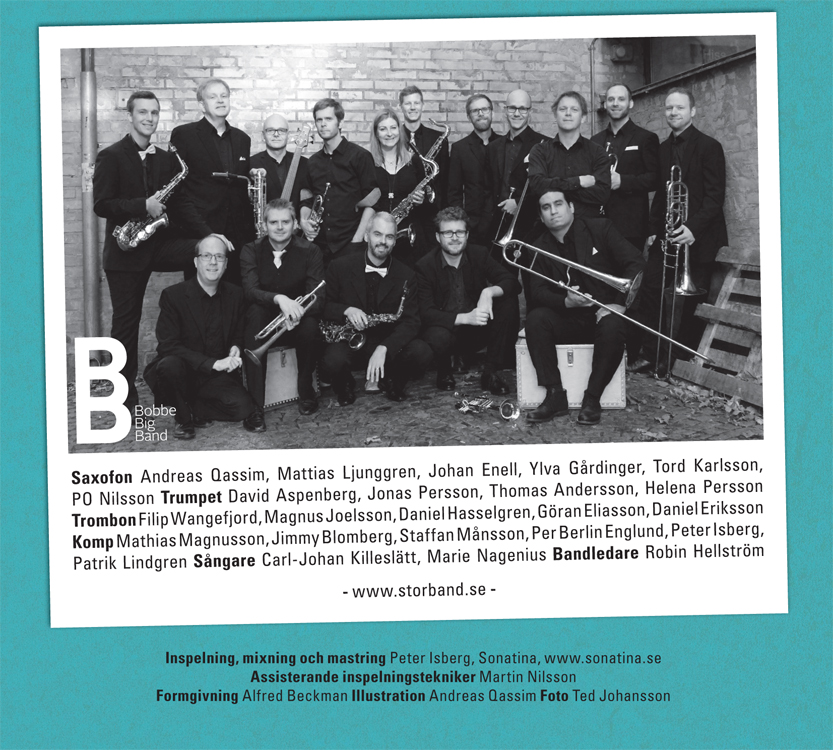 Being part of this group has brought me so much joy and great musical experiences through the years. I'm looking forward to celebrating 20 years with you guys. Thanks!