Ren & Stimpy creator John Kricfalusi about the role of the layout artist:
"This poor bastard not only has to have great skills and talent, he (or she) has to balance a ton of rules at the same time he's trying to make all the drawings look pretty. It's not like drawing a random pose in your sketchbook and hoping it comes out looking swell – which is much easier to do than doing functional drawings, as we all know.
[…]
The layout artist is also not completely free to make up anything he wants. He is not anywhere near as free as the story artist. He has to use the story artist's ideas as a guide – and clean up all its problems. This sounds like a dreadful boring, laborious task – and it can be while you are learning layout skills. But it doesn't mean it isn't a creative job. To me, it is the most essential job in the studio, because it's where the characters come alive – if you know what you are doing."
Well, I'm not sure I always knew what I was doing on Bamse och Tjuvstaden, but I think this sequence turned out quite alright. Poses by me, BG art by the king of awesomeness Ulf Sandberg.
Rusken & Slusken have carried a VERY heavy bag off the train. What's in the bag…?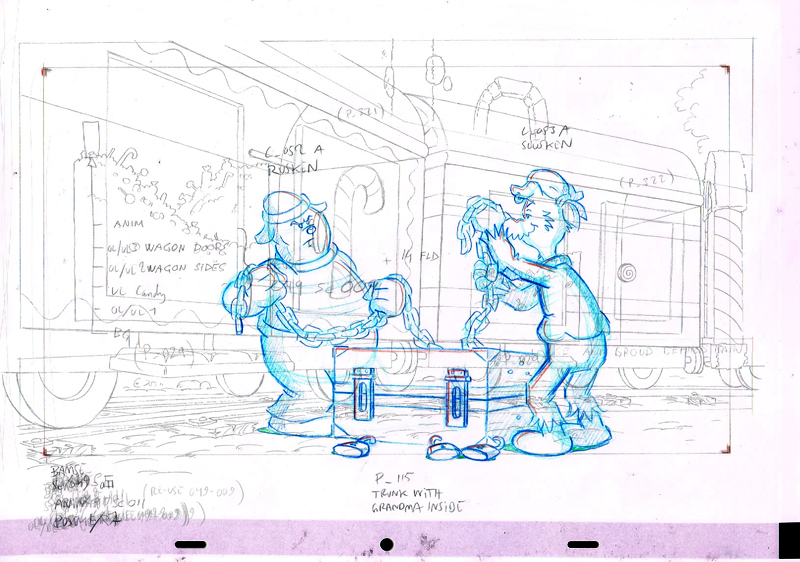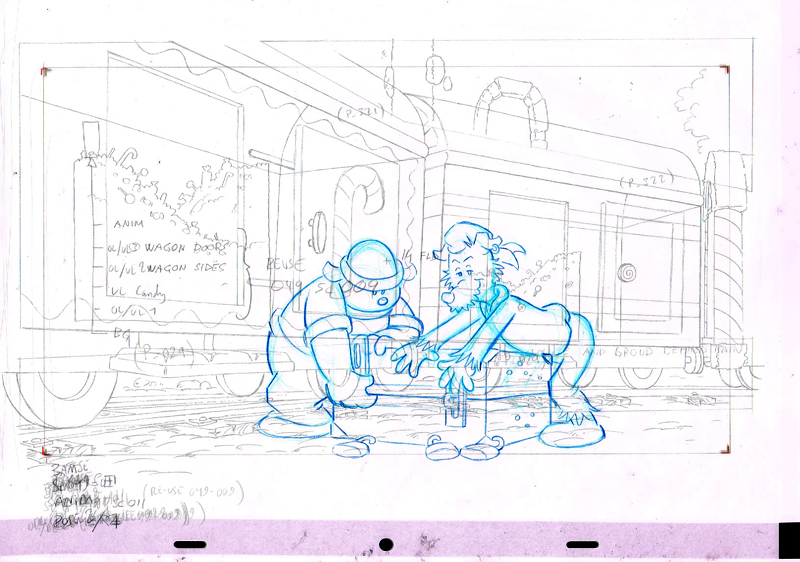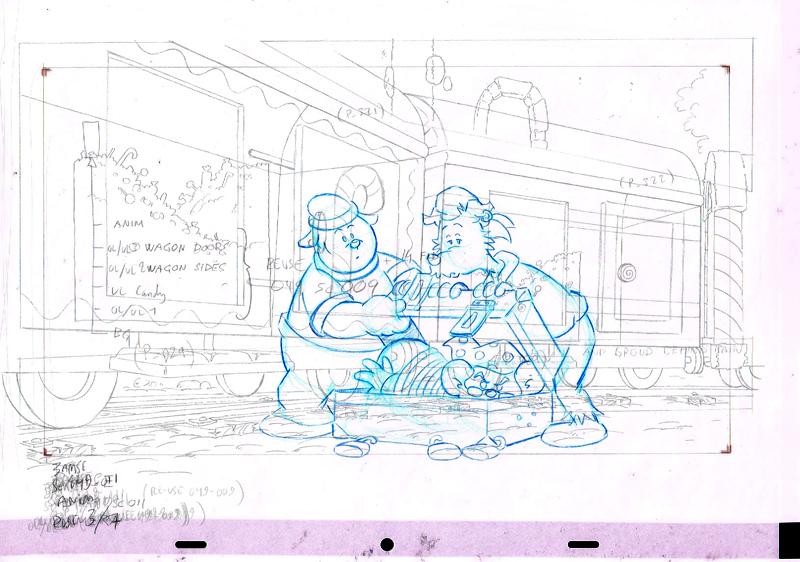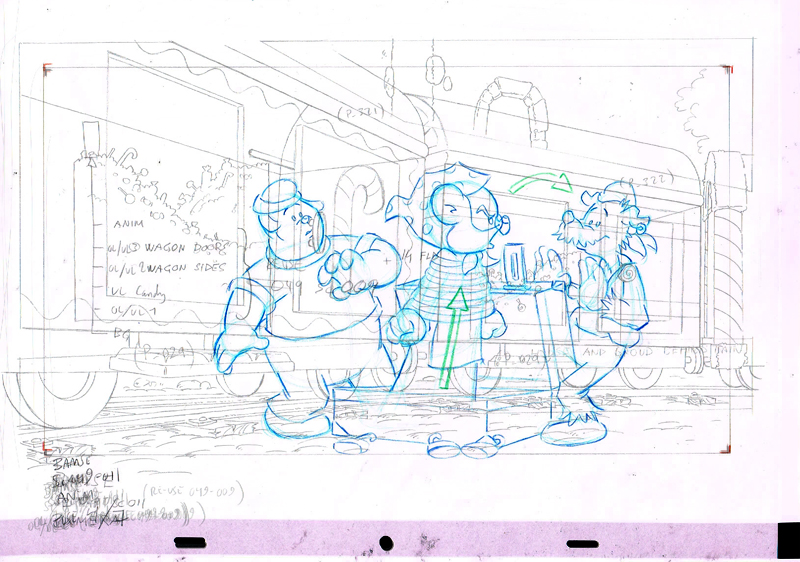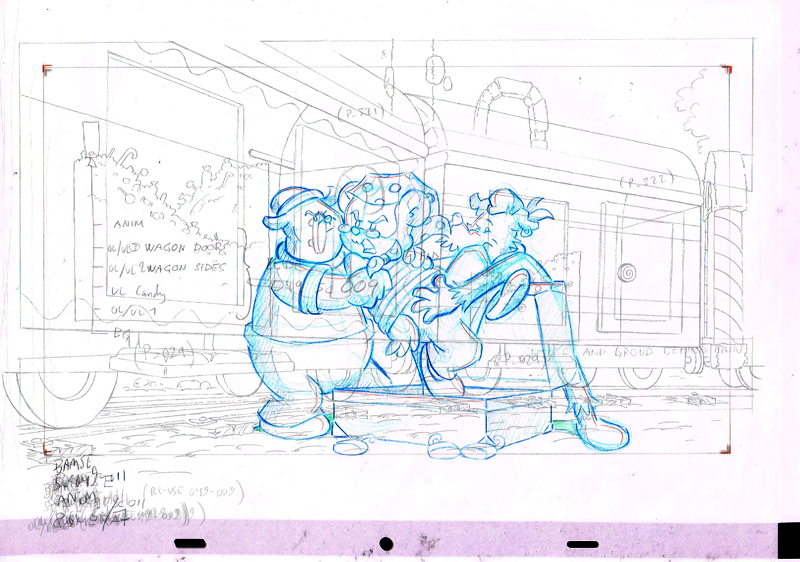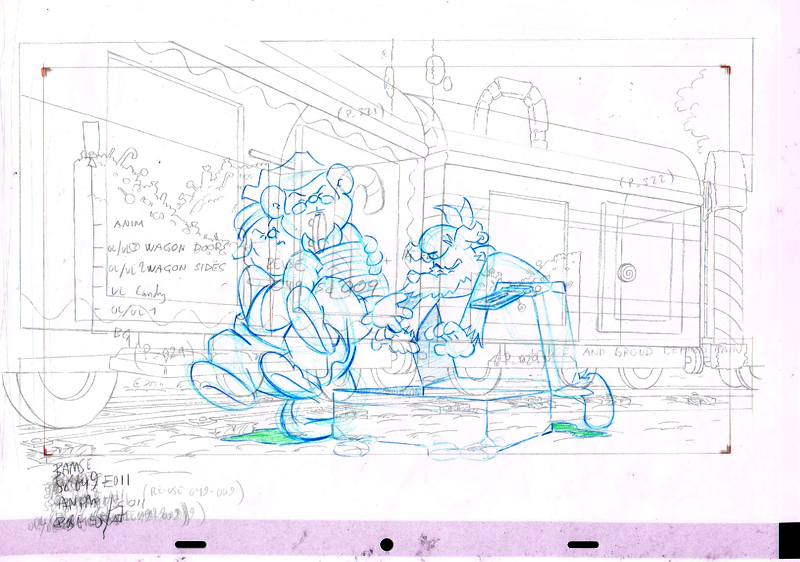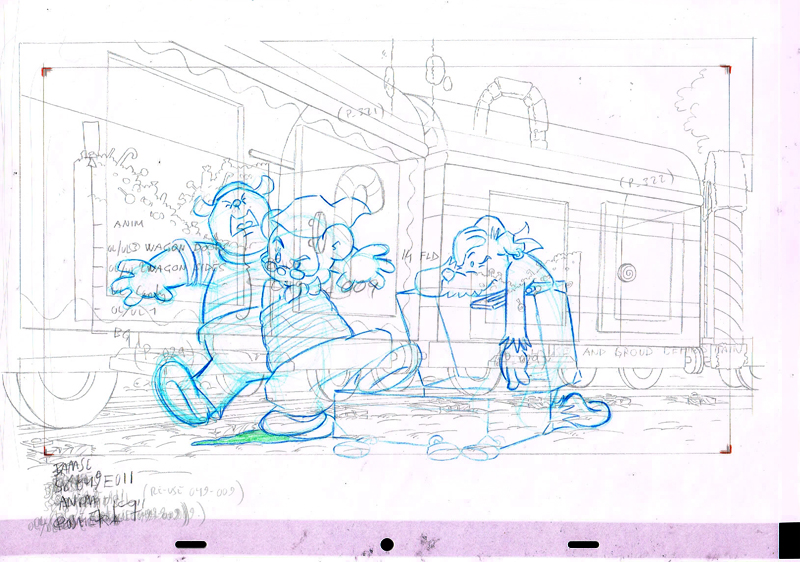 Bamse och Tjuvstaden will premiere January 2014.
ⓒ Tre Vänner produktion AB. Based on Bamse's universe created by Rune Andréasson and published by Bamse Förlaget.