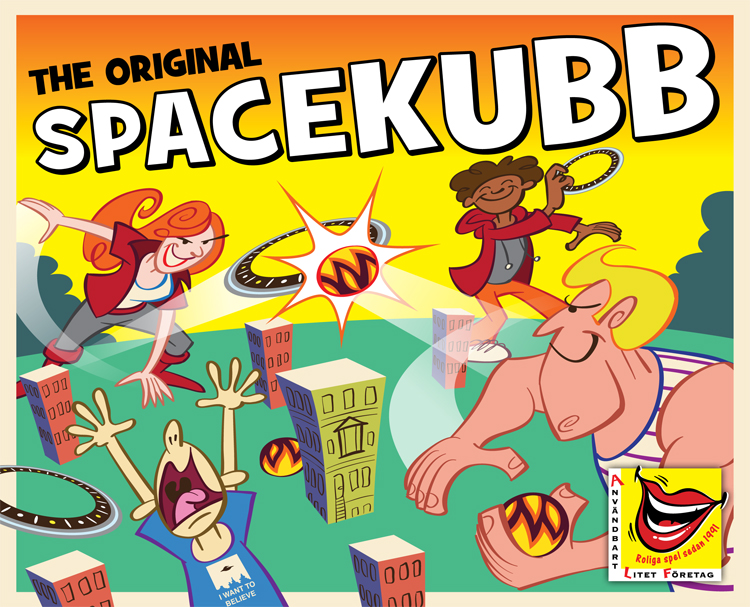 Summer outdoor gaming will never be the same! Wonderful Times Toys and Games will be releasing The Original Space Kubb later this spring. Box illustration by Andreas Qassim. I wanted to make a 50s sci-fi inspired cover to emphasize the UFO theme. I hope you can tell I had fun with this piece. I did. Really. I'm not joking. The illustration was illustrated in Illustrator.
Here's a sneak peak at the actual game box presented by game designer Joni Cizmic:
Personally, I can't wait to try this game out. How about you? Anyone for a few beers and a game of SpaceKubb this summer?