Category Archives:
Portfolio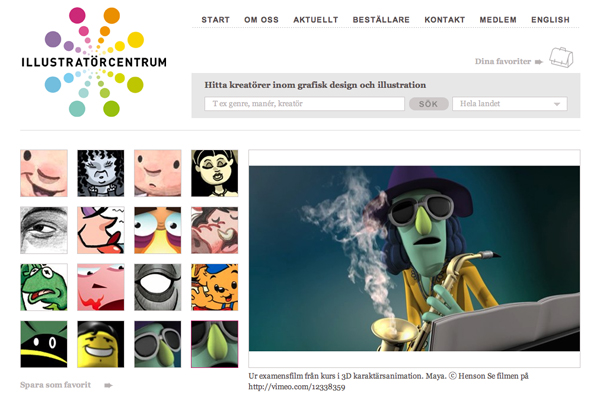 Illustratörcentrum har en ny websida. Snyggare design, mer lättmanövrerad och allmänt bättre. Kompletterade precis min lilla hörna med några bilder från 3D-kursen.
Illustratörcentrum (http://illustratorcentrum.se/) publishes annually a catalogue of its members. Each participant gets one page each to show off their work. I turned to my dear friend Alfred Gunnarsson (the hippest graphic designer in town: http://www.salmiakmedia.se/) to help me make a nice layout. Many thanks, Alfred! I posted my page to Illustratörcentrum today.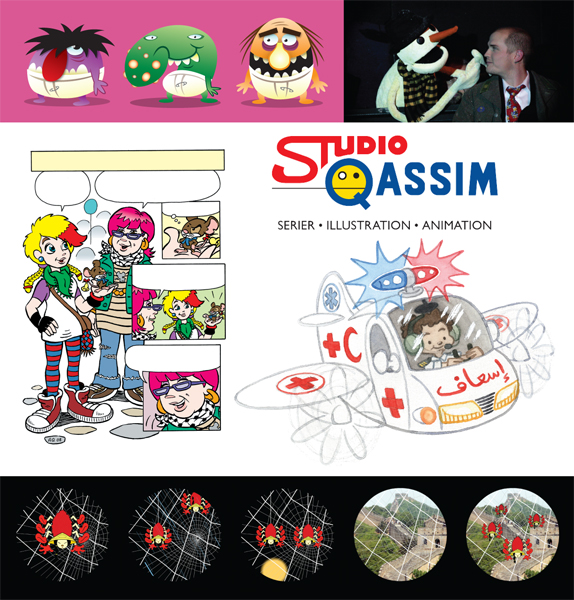 Looking at this little compilation makes me reflect on Studio Qassim. Where was I 1,5 year ago and where am I now? Actually, I don't think I'm that far from where I want to be. Through Studio Qassim I've done comics, illustration and animation. I even managed to get some puppetry in there. The only thing missing would be games. So I guess I have to make a game then, just for the sake of it…

Anyway, looking back at my first year as a company, regardless of the tough times (believe me, it's been tough at times) I seem to be on the right track at least. I got around. I managed to pay my bills. I even managed to have some fun every now and then. What I need to do now is to grow, as an artist and as a business. Hey! I'm working on it…
The sky is the limit, folks! See ya around!