Haven't posted anything for a while. I'm not dead, and I haven't quit drawing. So there.
I'm currently working for Sluggerfilm in Malmö on Bamse och Tjuvstaden (Bamse and the City of Thieves), the first Bamse feature film! I don't know how much I'm allowed to blog about this, but I think I can say that it's going to be good. Really good!
Among the artists involved in the production are Thomas Holm (who's also art director for the film), Lars Bällsten, Adam Blomgren and Ola Larsson. I'm proud to be part of such a great team! I worked with Thomas on the pilot a year ago. You can see some clips from it at the Tre Vänner website.
Speaking about the bear, Bamse the comic #12 just came out. Another PM-story with my drawings is in it! "Kärr-Trollet" was written by Rune Andréasson, pencilled by me and inked by Kerstin Hamberg.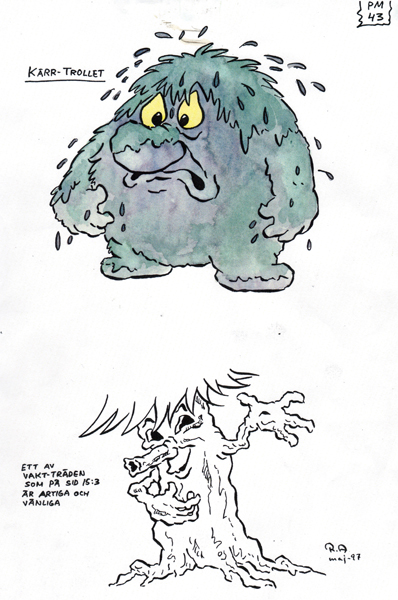 Rune Andréasson's character design.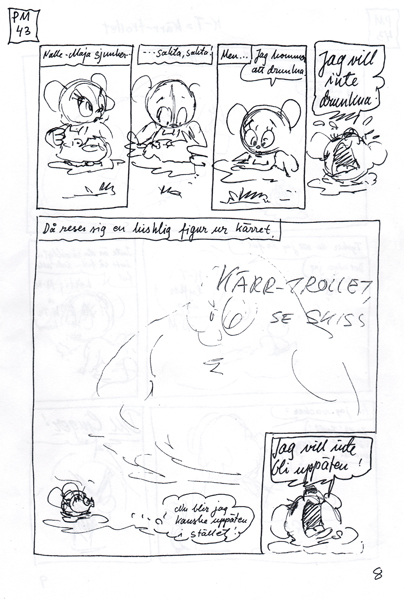 Rune Andréasson's script.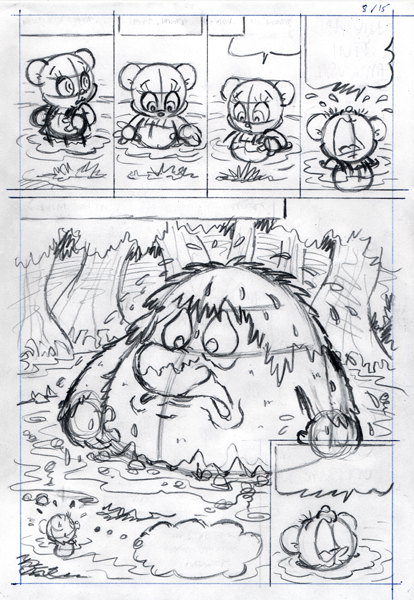 My interpretation of Rune's script.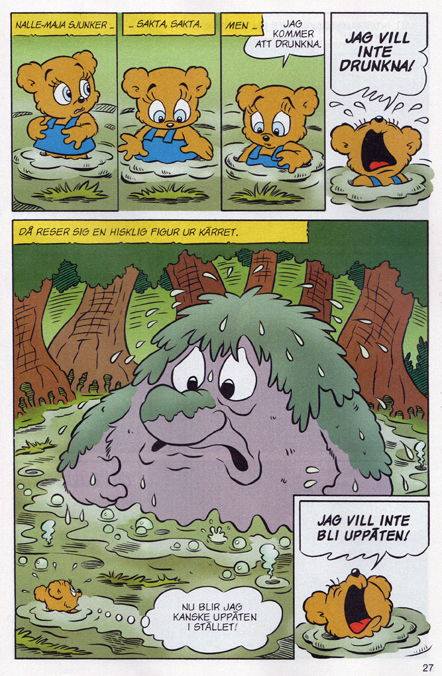 The printed page. Ink by the one and only Kerstin Hamberg.
The troll is huge compared to Nalle-Maja and the others. This is emphasized by Rune's creative layouts throughout the story. I tried to make as much out of it as possible. The troll itself was fun to play with, expression-wise. Thanks to the editors for letting me have a go at yet another of Rune's few remaining scripts!
All images in this post are ⓒ Rune Andréasson