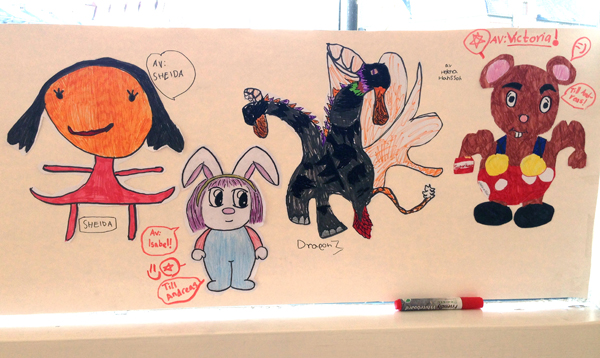 26 April 2014 I held a workshop in character design at Stadshallen in Lund. This was part of Litteralund, Sweden's biggest book fair for children and youth. The children and their parents were supposed to create The World's Longest Character Lineup. Now, I don't know if we actually reached this goal, but what we did succeed in was making some really cool imaginative characters during a fun and sweaty day (the sun in the windows created a feverish subtropical atmosphere). Big thanks to all the great cartoonists who joined the fun! Here's a pan of the entire lineup (sorry for the blurriness, couldn't get the damn settings right):
Litteralund 2014 Character Design Workshop from Andreas Qassim on Vimeo.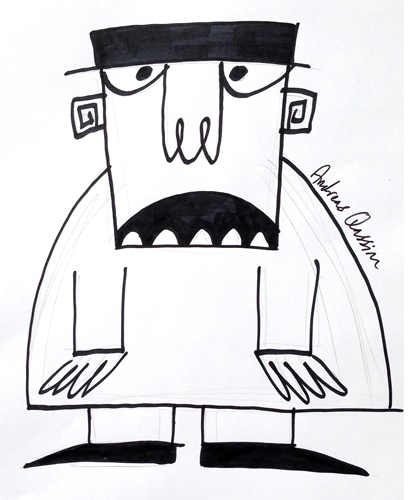 My own go at designing a character. It never made it to the lineup, since it was already crammed with enough strange creatures.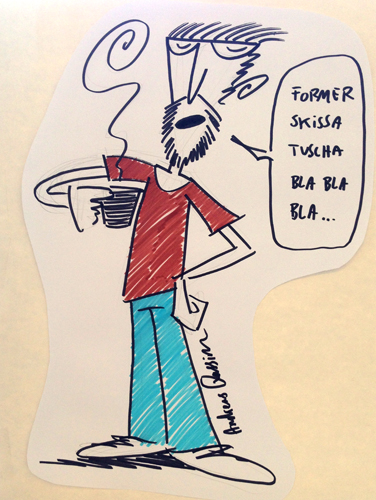 This is how I saw myself during the workshop. I had a great time doing this. So great in fact that I'll hold another workshop this summer 18-20 July at Torekov Art Center. It's a 2 day intensive course about character design and comics. You'll create your own character and a short comic strip or page starring your character. Is that cool or is that cool? If you're in the area, why don't you join us?