16-18 May it was once again time for the quadrennial Lundakarnevalen (The Lund Carnival). I was part of the 2002 carnival and the 2006 one. This time, with quite a few years of distance from student life, I entered the official poster competition. Mine was one of five entries that reached the final. I didn't win. However I enjoyed doing this competition. I found a style and a way of working that I liked. The theme of the carnival was "futural" (futuristic, kind of…). I wanted to make something that reflected Lund's peculiar mix of conservatism and progressivity. I started out with lots and lots of doodles and ended up with this final sketch, done in Photoshop: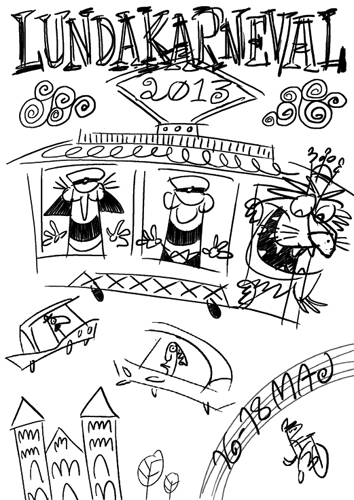 I always loved Back to the Future, the scruffy Delorean being able to travel in time and fly and what not. Thus I chose a "retro" cartooning style (50s-ish) with a futuristic subject matter (a flying old fashioned tram). The vector art was done in Illustrator. A lot of thought went into this: two students one of each sex, the Lund University lion, the logo resembling electricity fueling the tram, the cathedral, the flying retro cartoon cars, the transsexual cyclist, the pride rainbow, the computer motherboard texture in the background etc. I wanted it all in there and ended up with something quite messy: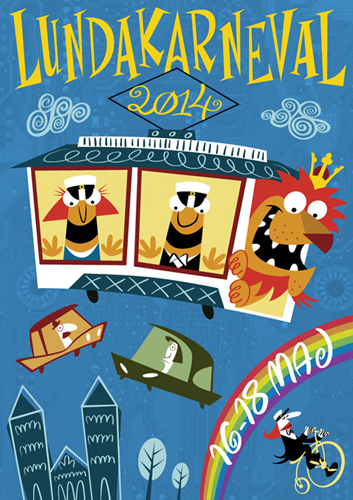 It got me into the final at least! The committee's critique was basically "try to remove some stuff and find a better font". Their critique was entirely justified. So I spent a day or two removing stuff and looking for easier to apply, non-homemade fonts. My good ol' friend Alfred Beckman helped me a lot during this process. Thanks Alfred! Your generous input always improves my work! I ended up with not one reworked entry, but four: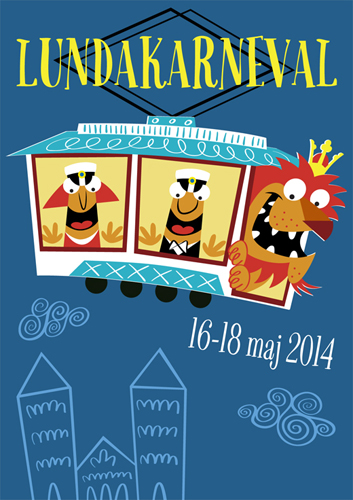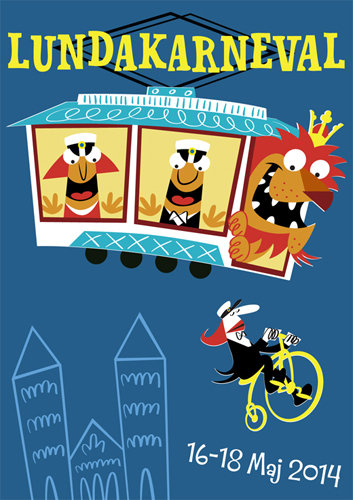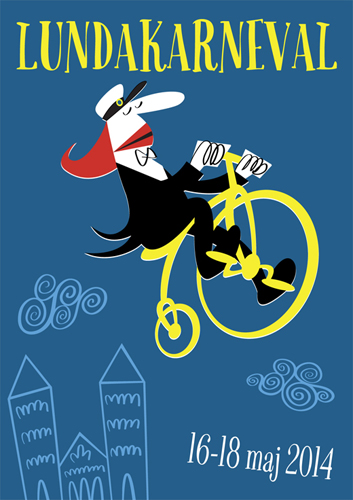 The committee really liked the transsexual student on the old-fashioned bike, so I made one version with him/her as the main graphic object rather than the tram. Maybe it's the best one? I like the simplicity, but I think however that this one is my favorite: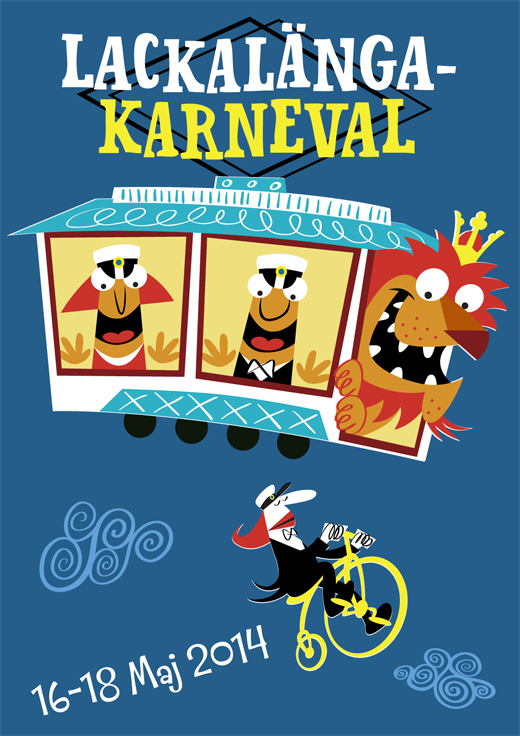 I put this one in my online portfolio before the carnival, thus I changed the name, so there would be no confusion with multiple carnival posters circulating the net. Which one of these is your favorite?