Just picked up this gorgeous fanzine book from my local grocery store (which is also my local post office these days):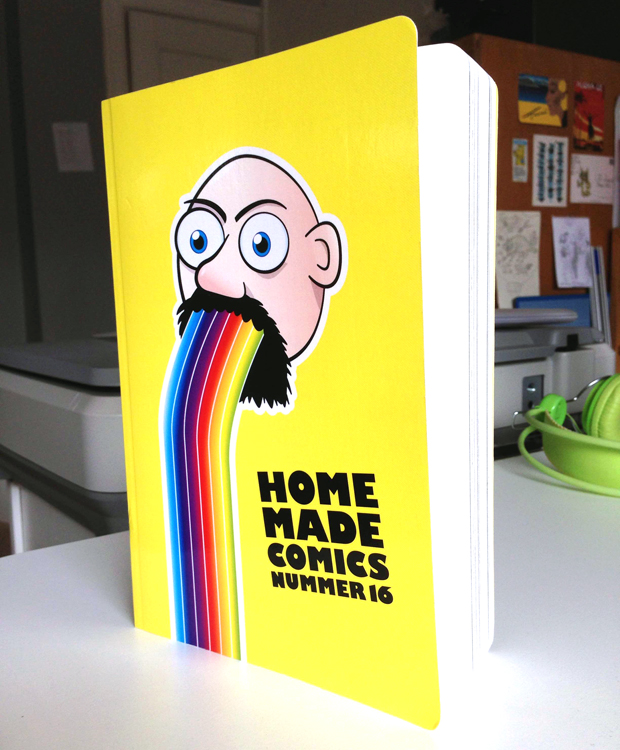 It contains the first half of the batch of Stjärtman strips I made last year. It's my first ever fanzine appearance, believe it or not.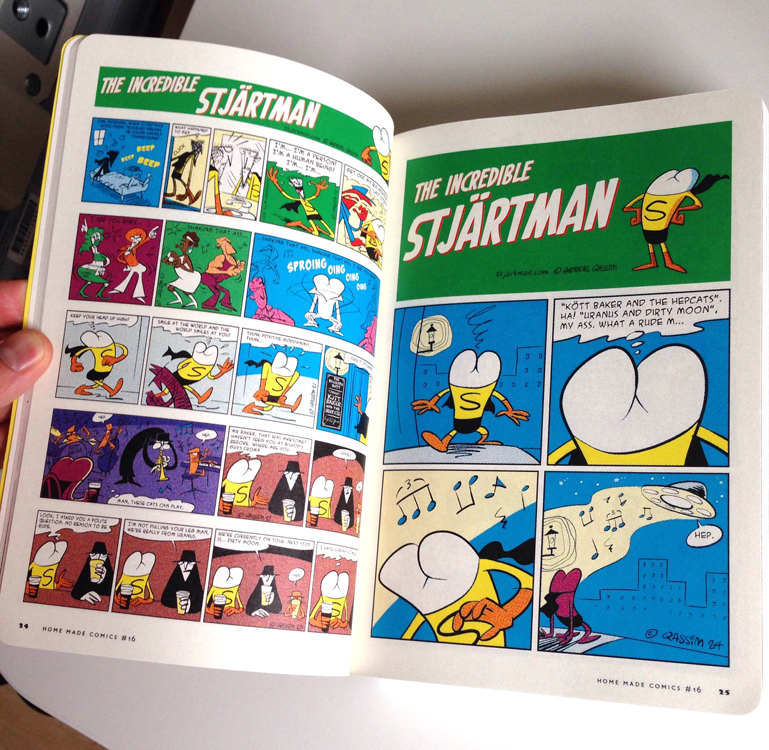 It's great to see these strips in print. That was always the way they were supposed to be presented. Thanks Ola Forssblad for having me on board!
The book includes a wide variety of homemade comics, some great, some pretty weird. In other words, The Stjärtman fits in perfectly!
You can order Homemade Comics #16 at:
http://homemadecomics.tictail.com/product/home-made-comics-16