14 Dec 2008 I made one of my rare puppet performances at Bobbe Big Band's christmas concert. It was a sketch featuring Carl-Johan Lennartsson, one of the song soloists, and a snowman.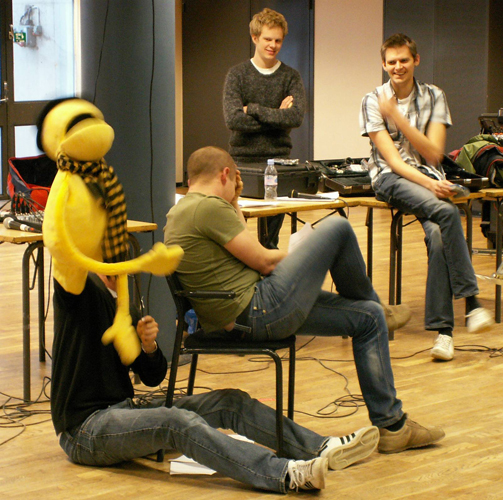 Photo by Martin Nilsson. I created the puppet by transforming one of my music video puppets. Thus it started out yellow…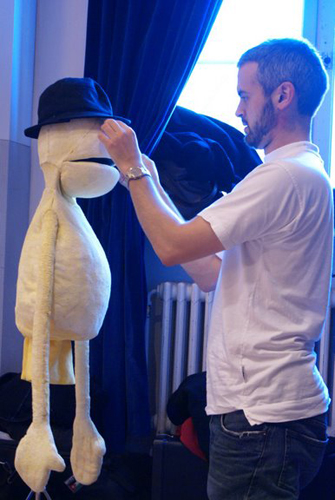 Photo by Tobias Lennartsson. Gradually the puppet took on the appearance of a snowman. The trickiest part was to dye it white. I emptied three cans of white (one can of spray paint and two cans of textile paint), and still a light tone of pee yellow remained…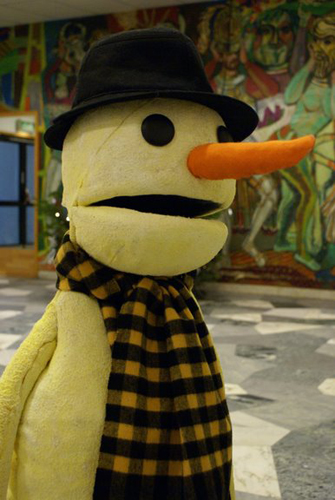 Tadaa! Photo by Tobias Lennartsson.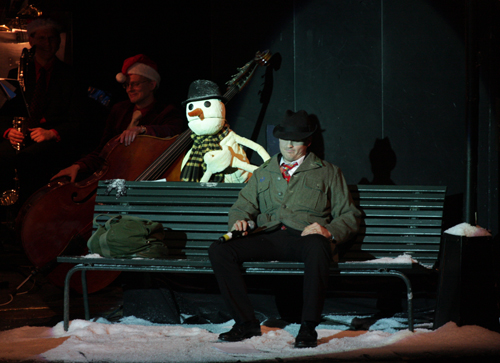 Photo by Christian Berling. During the performance Christian's excellent lightning whitened the snowman even further.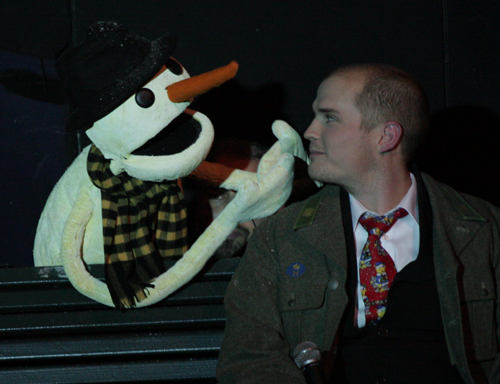 Photo by Christian Berling. The story behind the sketch was Carl-Johan Lennartsson playing the role as a soldier on his way back from doing service far away from home (His first number was "I'll be home for christmas"). While waiting for public transportation of some kind in the middle of nowhere he's overwhelmed with homesickness. If only there was some snow around, christmas spirit wouldn't feel so distant. Enter the hallucination: an annoying snowman assaulting him with bad snow jokes. In the end Carl-Johan hates snow! He goes crazy and sings "Let it Snow"…
There is a video recording of the sketch, but the sound is out of synch. As soon as I've fixed this problem I'll post the video on Youtube.