After scanning the inked drawing I colored it in Photoshop. To create clean files ready for printing I used the technique described in The DC Comics Guide to COLORING and LETTERING Comics. For some reason I always preferred stylized shading when coloring digitally. Sort of like cel shading with sharp lines. I don't like the airbrush look. However, I added a few gradients for depth.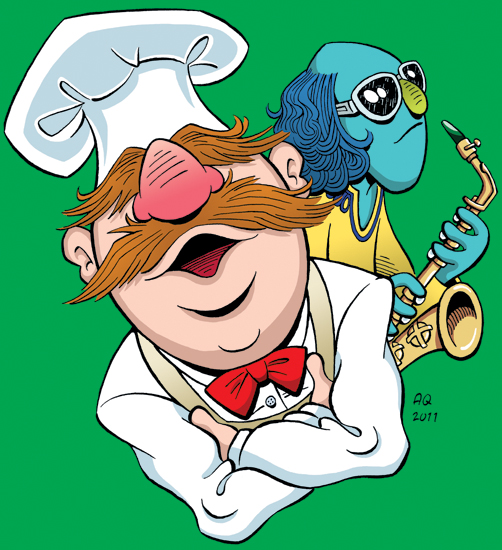 I just happened to have the very materials the muppets are made of at home – reticulated foam and antron fleece. I scanned these and added them as surfaces for the Chef's face and Zoot's skin.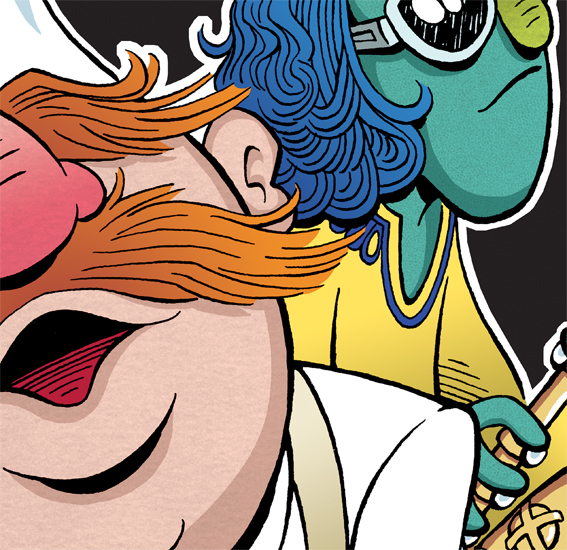 As you may know, Jim Henson performed the Chef together with Frank Oz. One of Jim's hands were in the Chef's head, while his other hand and one of Frank's combined to perform the Chef's hands. I tried to mimic this by giving the Chef's face an antron fleece surface, while the hands are plain [human skin]. Some incarnations of Zoot had him covered in antron fleece, while my favorite Zoot puppet had reticulated foam for skin (and a more greenish tone to it). Just to give you some measure of how nerdy I am.

And as you can see I picked black for background color, thus adding a white contour to the drawing to make the lines come out.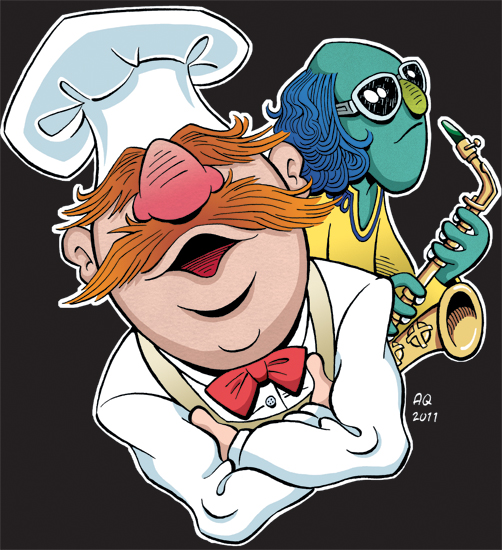 I took the image to Illustrator and added the text. The type I used is called BattleLines. I think I got it from www.blambot.com.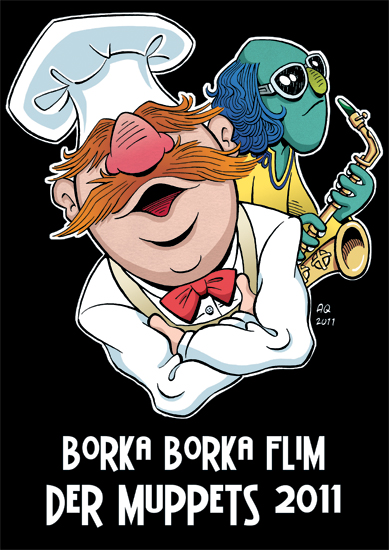 The final step was to mount the design on an actual T-shirt by some good ol' Photoshop magic. Photo by my Södra Esplanaden colleague Lasse Lazee Johansson. Then I registered for the competition and sent in my design. Go and check out the many cool entries at Threadless and keep your fingers crossed that they'll accept my entry. If they do, I'm going to ask the whole world to vote for me.

To be continued…?