This Sunday I'll be accompanied by my fiancé to what might very well be a once in a lifetime event. No, we're not getting married (not yet). We're going to a red carpet premiere of an animated feature film I've worked on, Bamse och Tjuvstaden. Well, I don't actually know if the carpet will be red, but it'll be the equivalent at least. I think…
Anyway, I was pleased to see quite a few of the layouts I did (posing mostly) in the official trailer, released last November. These were done when I worked at Sluggerfilm in Malmö 2012-13, as part of the noblest fellowship of draftsmen to be found on earth. Who said anything about being humble..?
ANYWAY, I thought I'd post one layout a day up until the unknown colored carpet premiere. The producer said I could do it. I might not have such a kind producer ever again. Come to think of it, I might never have a producer again.

If you missed the trailer, immediately go see it on Tre Vänner's website!
And here's today's layout. Brought to you by the letter B, as in "Bamse is very angry":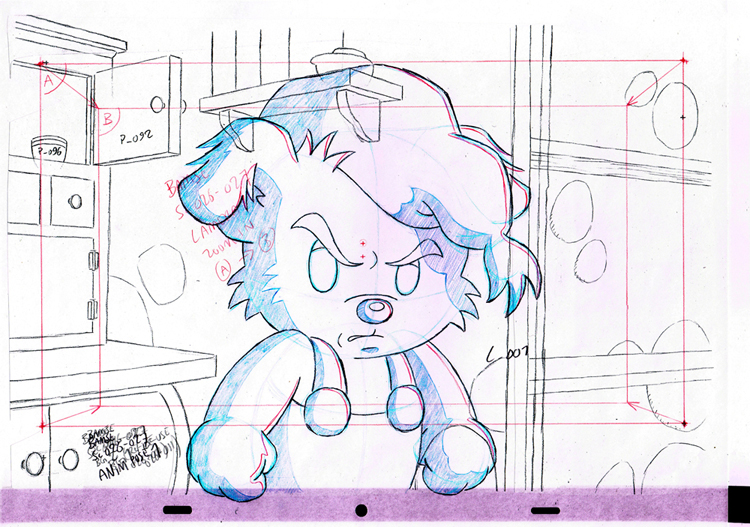 In this particular scene I actually did the background too. I tried to avoid backgrounds as much as possible. Hrm… Could you spot this scene in the trailer?
If you want to know what layout is in an animation context, please see my previous Bamse och Tjuvstaden layout posts.
ⓒ Tre Vänner produktion AB. Based on Bamse's universe created by Rune Andréasson and published by Bamse Förlaget.