Studio Qassim takes a new turn with this animated information film for the Copenhagen municipality project Citylogistik. The project aims to replace heavy transport in the inner city with more environmental friendly alternatives.
Sådan virker Citylogistik from Citylogistik on Vimeo.
The film is basically hand drawn, but animated in Flash. It was edited in Premiere and After Effects. The cut out paper collage coloring of the backgrounds were made in Photoshop.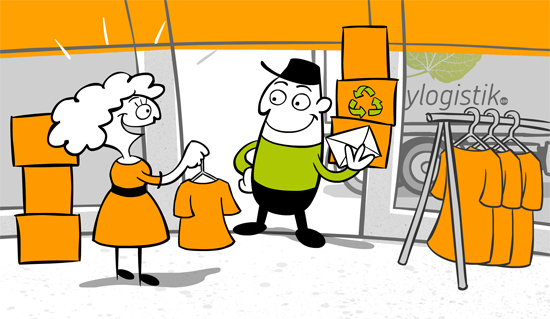 The film was made in collaboration with Alfred Gunnarsson and Niklas Ström. Alfred designed the website and logo for Citylogistik. We were both involved in shaping the script for the film together with our friends at the Copenhagen municipality. I designed, storyboarded and animated the film. Niklas did the outstanding sound work. In fact, the three of us had so much fun doing this project that we will definitely work togheter again. We're currently in the process of forming our own animation bureau, and we're already in the talks for our next project. I'll let you know once we're up and running.
Big thanks to Johan Rünow at S8AN Communication for helping us out with After Effects!