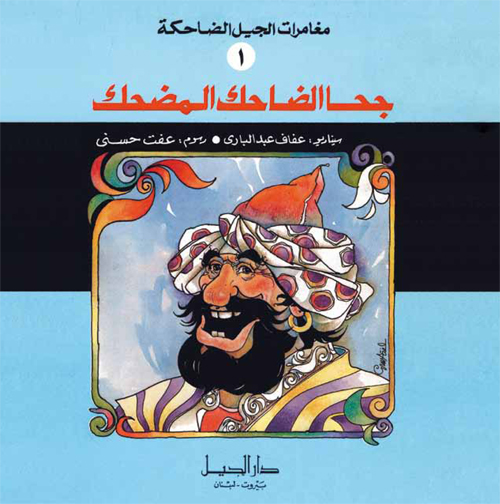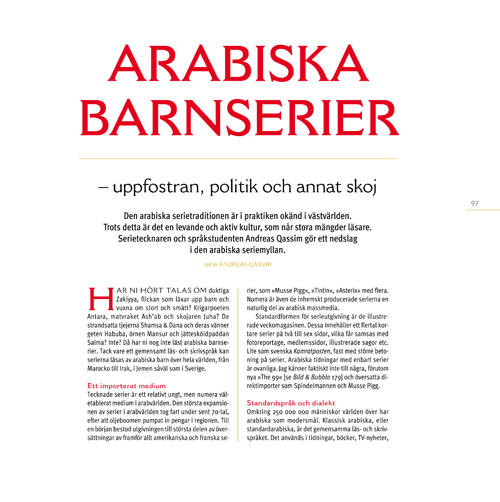 A few weeks ago Bild & Bubbla #182 came out containing my first ever written article for the publication. This was the article I wrote in connection to the comics festival "I Seriernas Värld" in November 2009, in which I participated with an exhibition on Arab children's comics. The article is based on an essay I wrote six years ago while studying Arabic at the University of Lund.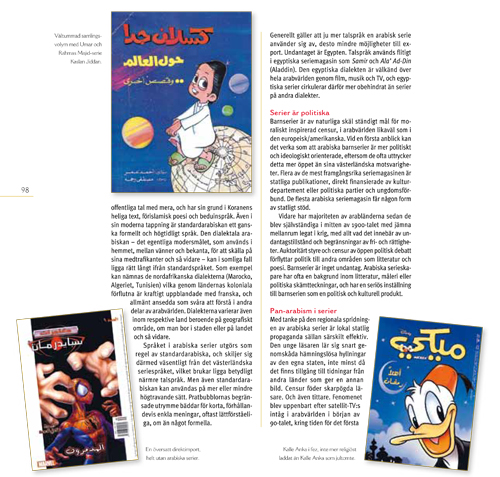 The article is 12 pages long, so until I find somewhere to put it in high res, you'll have to do with just looking at the pictures. Until then, I can recommend Bild & Bubbla, a great magazine covering Swedish as well as international comcis. It's published by Seriefrämjandet, the national association supporting comics in Sweden. The article is of course in Swedish. If anyone is prepared to pay me, I'll be happy to translate the article into English. Or even Arabic. It's a nice article.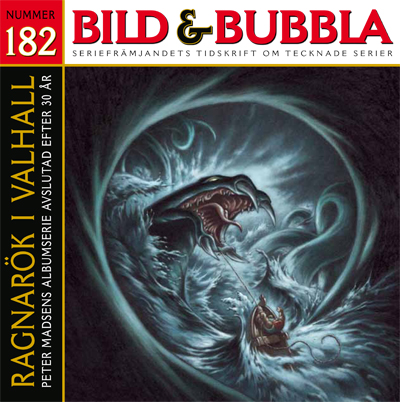 The main theme of #182 is the 15th and last installment of Valhalla (after 30 years!) by the great great great Danish artist Peter Madsen. So there's more than one reason to get your hands on Bild & Bubbla #182. To learn how to suscribe to this proud publication, visit the Seriefrämjandet web page.