Bamse #10 2014 should be out any day now. Great cover as usual by the dynamic duo Lars Bällsten and Bernt Hanson.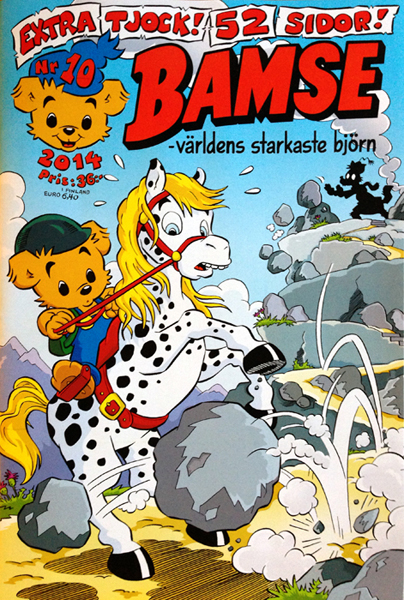 The lead story "Bella på berget" was written by the one and only Susanne Adolfsson and drawn by me. It's special to me since it was my last Bamse commission. Rune Andréasson taught me to never say never, but this is it for now anyway. There's actually one left not published yet called "Vinden vet sa Brumma", written by Rune himself. But the Bella pages were actually the very last I drew. As usual I'd like to let you in on the process.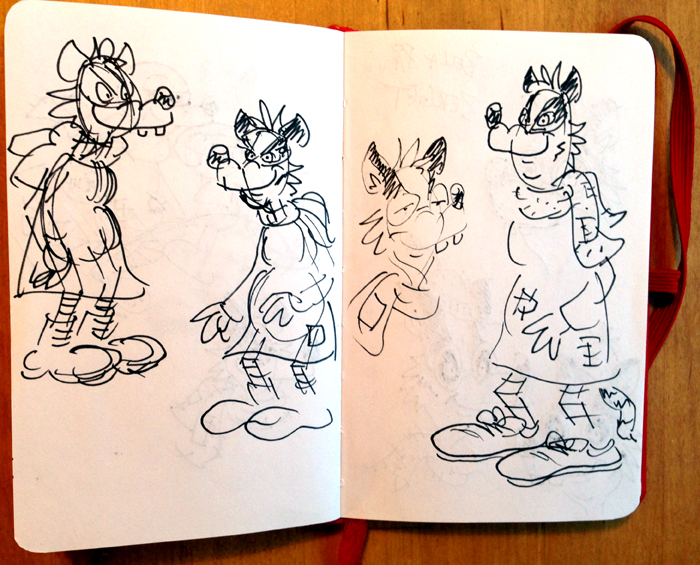 Design doodles of Bella.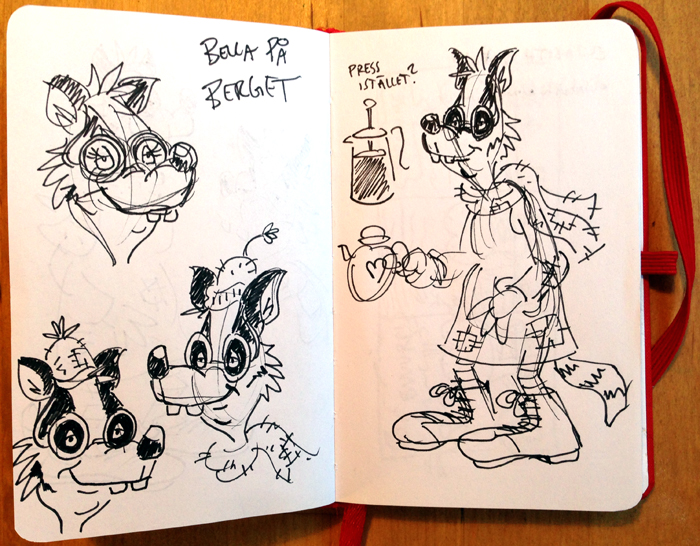 This is basically the one we went for.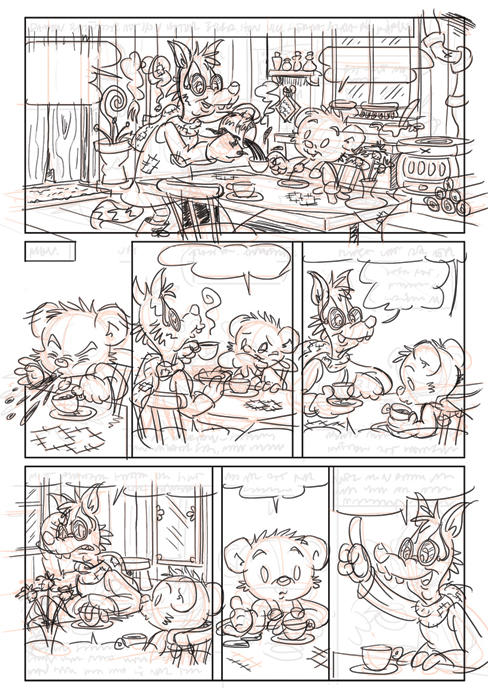 I've really come to like digital sketching. Being able to resize and move stuff around is liberating. More energy left to focus on things like composition and getting the poses and expressions right. But beware of Cmd+z! It's a double-edged sword…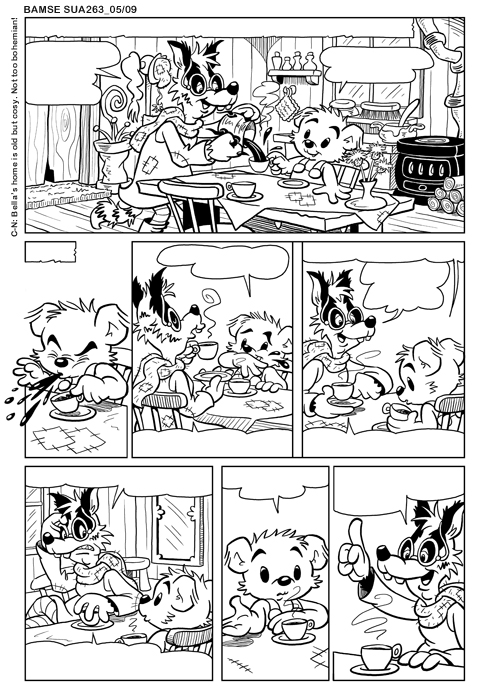 The third Bamse comic I ever inked. Also done on the Cintiq. Getting there?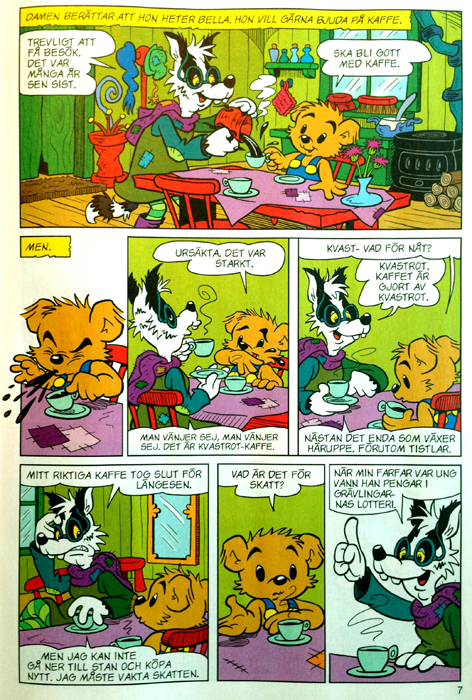 My scanner isn't working at the moment, sorry for the smartphone photos.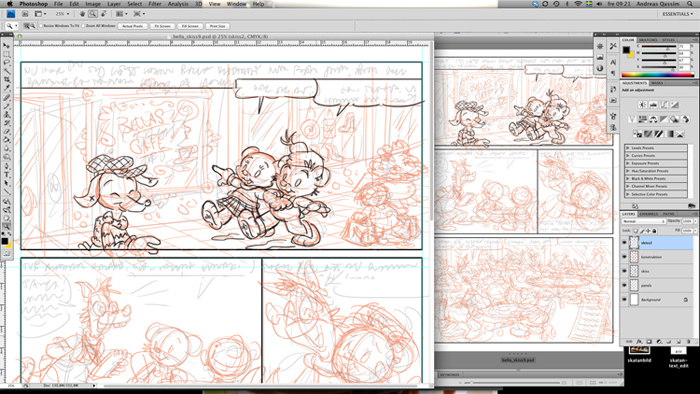 Screen shot from my digital workspace. Photoshop and Bridge.
© Rune Andréasson