BAMSE BIBLIOTEKET PM-SERIERNA VOLYM 4 is the concluding volume of Rune Andréasson's "PM stories", written after he officially quit working on the Bamse comic book. They've all been published posthumously, starting in 2001 and continuing until now. As I've said before, I'm very happy to have been given the privilege to work with some of these scripts. In this volume I've pencilled three, and even inked one of them.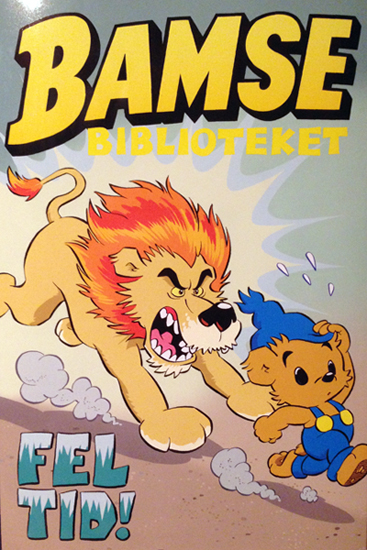 Great cover (as always) by Lars Bällsten, Bernt Hanson and Thomas Holm.
The last Bamse comic I drew was actually the Susanne Adolfsson story Bella på Berget, but Vinden vet sa Brumma is the one to be published last. I drew this one in October 2013. Staying true to tradition I'll try to illustrate the process of bringing a page to life.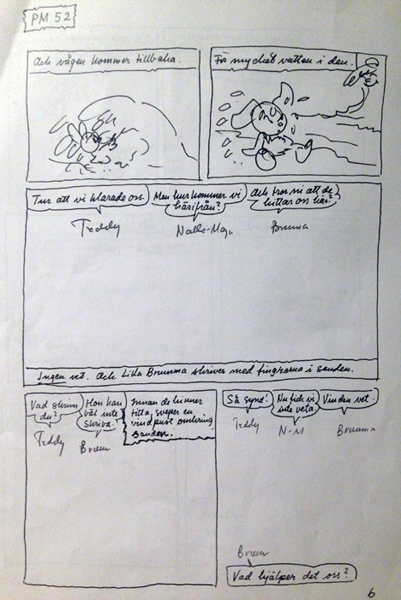 Rune's scripted page. Getting the panels, balloons and boxes "for free" is a big help for the artist. Note how Rune sometimes doodled the characters, and at other times just wrote their names approximately where he wanted them to be. In this way he leaves a lot of room for interpretation, which is something I appreciate.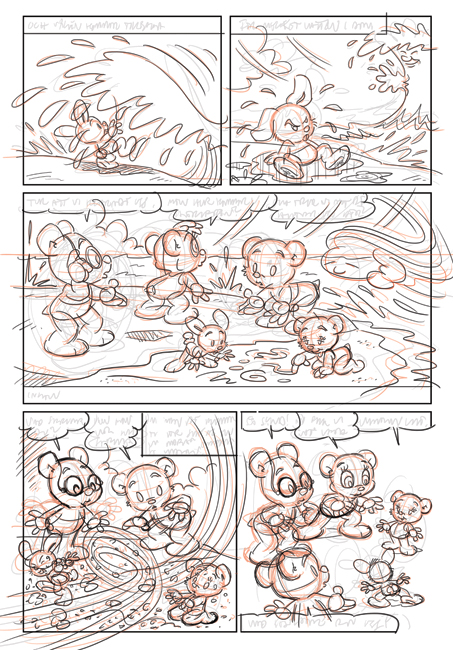 The sketched page. My interpretation of Rune's script.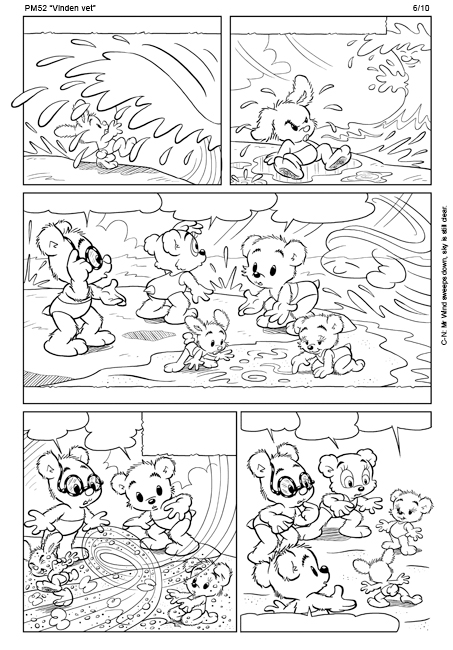 The "inked" page. This is what I delivered to the editors at Egmont.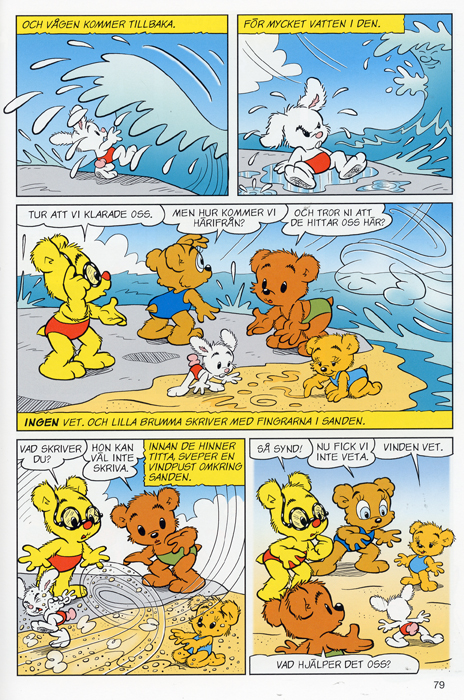 The final page as it appears in the book. I haven't seen this comic in the magazine yet, so it's also my first Bamse comic to debut in a book.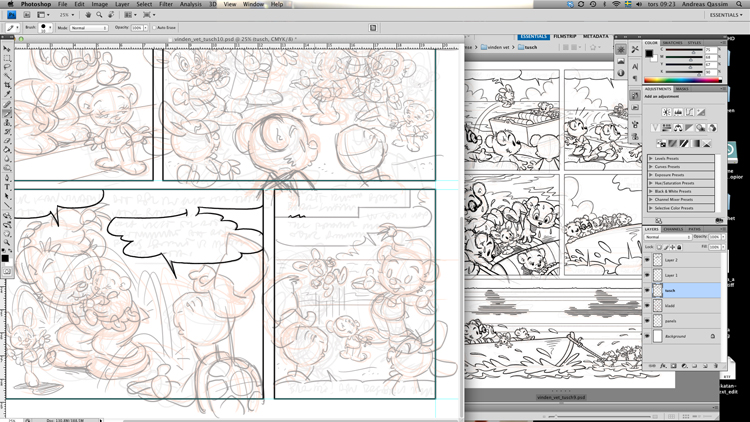 My last three Bamse comics were digital, crafted on a Wacom Cintique. I got so used to the technique now that I hardly draw manually anymore. I've got an idea book in which I doodle, the rest is done on screen, for good and for bad (but mostly good).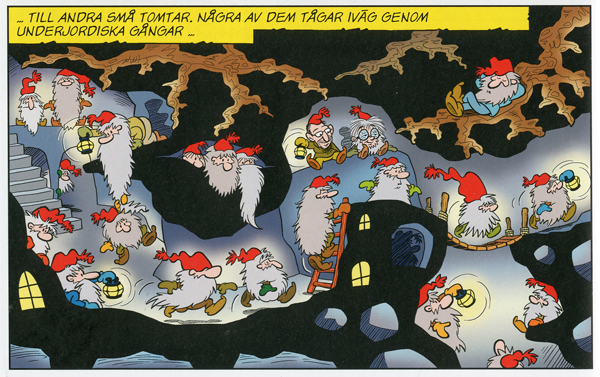 In this very last Bamse comic of mine I sneaked in a tribute to two great men I feel indebted to. Without them I would never have become a professional cartoonist. Can you spot them among all the gnomes?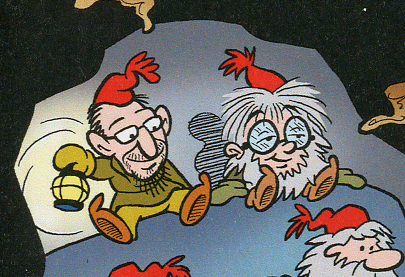 Thank you Kenneth Hamberg for telling me "anything's possible" when I needed to hear it the most. And thank you Rune Andréasson for Bamse, mostly for all the exciting stories I experienced as a child, but also of course for providing me with the opportunity to work in comics. I hope you think I managed your legacy well. At least I did my best. Today I read Bamse frequently to my two year old son. It feels extra special reading these PM stories for him. He loves them by the way! Thank you also to the Bamse editors for putting up with me through the years, and for entrusting me with these assignments.
Peace and love
Andreas